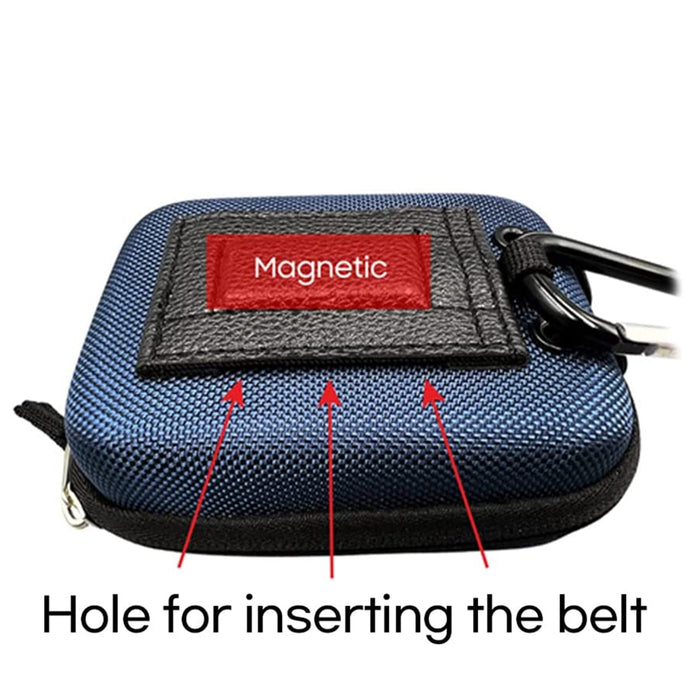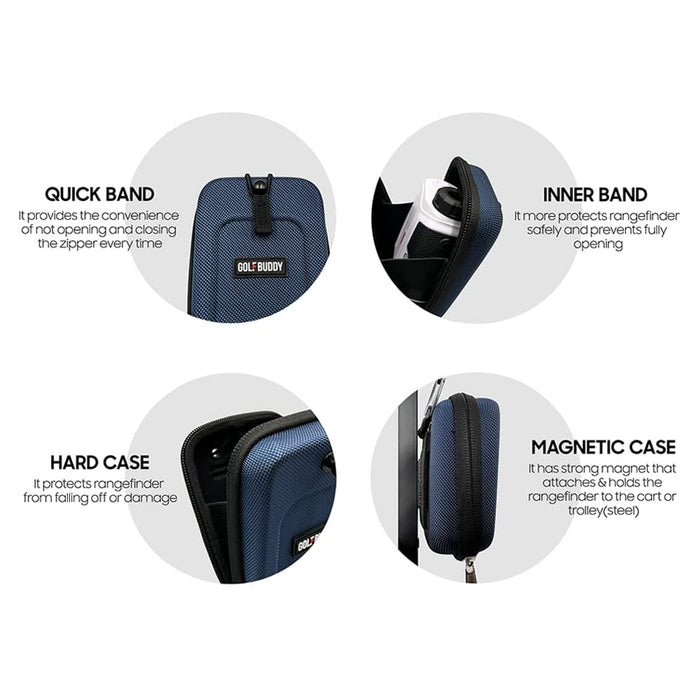 GOLFBUDDY Rangefinder Magnetic Case
GOLFBUDDY Magnetic Hard Case has a strong magnet that can hold your rangefinder case to the golf cart frame safely and it can also protect your rangefinder from falling off or being damaged while moving the cart.
Hard Case - It not only makes the product easy to use but also protects your rangefinders safely. This hard case perfectly protects your rangefinder from external shocks and skids.
Quick Band / Inner Band-It has a small hook rubber strap that provides the convenience of not opening and closing the zipper every time. The inner band attached to the case prevents it from falling off easily when the case is opened.
Belt Hole / Carabiner - Since there is a belt hole in the magnet part, the product can be attached when wearing a belt, and it can be used as a rangefinder case that can be carried around at all times. The carabiner is included for hanging the case for your convenience.
Product Specs - Size: 4.72 x 3.74 x 1.97 inch (inside space dimension: 4.30 x 3.15 x 1.57 inch)
Color: Navy / Material: Polyester / Weight: 95g (0.2 lb)