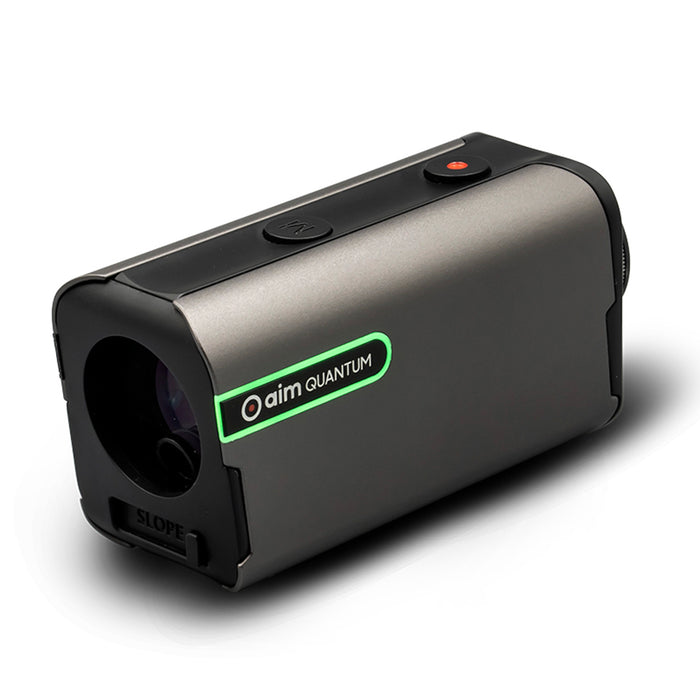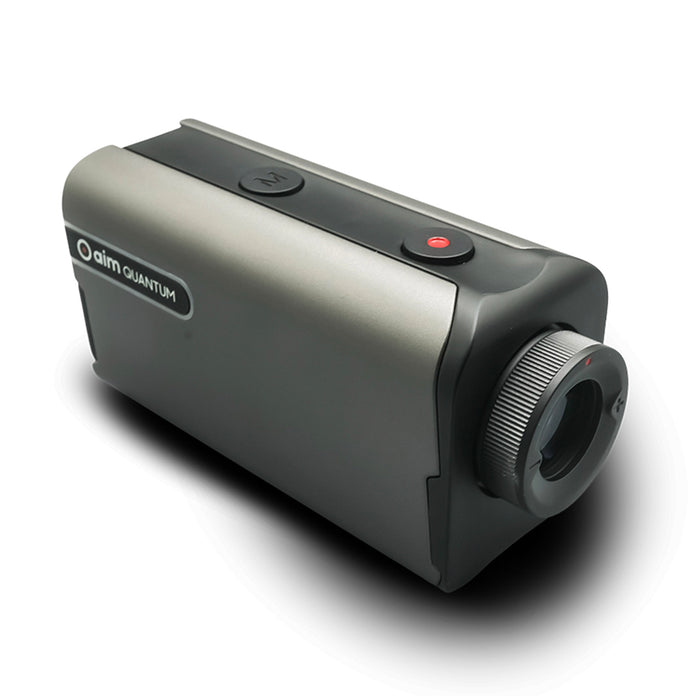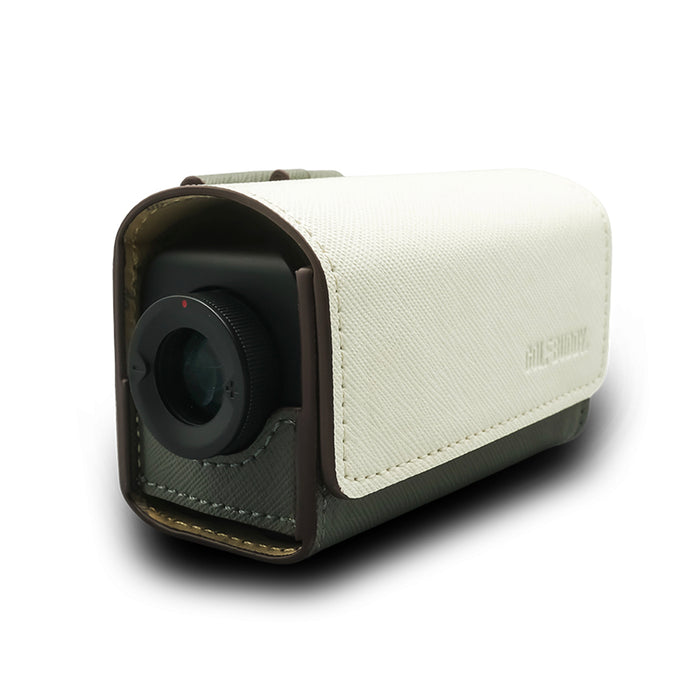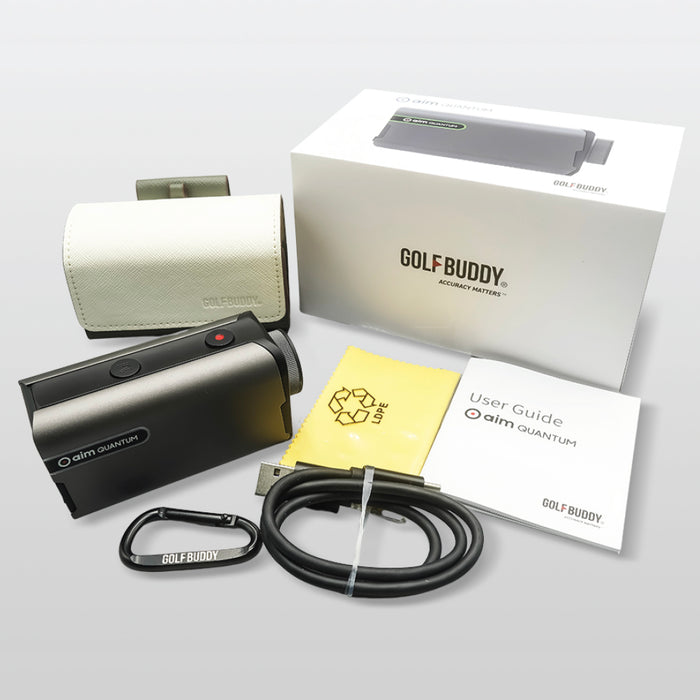 A Sleek Pocket Rechargeable Laser Rangefinder
The aim Quantum is smaller and the measurement speed is faster.
It is compact, light, and small enough to fit in your pocket.
With ZST+ technology, the measurement speed is increased to 0.15 sec.
KEY FEATURES:

MICRO MINI SIZE


Compact, light, and small enough to fit in your pocket

Faster measurement speed with ZST+ technology

The LED shows the slope ON/OFF status 

(ON: Green /OFF: Red)

Easy Pin Finder Mode -Press and hold the Power/ Measurement 

button to activate Pin Finder Mode

Putting range (2~800 yards)


You can also measure the distance while putting

Vibrate function


Accurate measurement with Vibration Alert

Clear measurement with bright 7X magnification viewfinder

IPX4 Water-Resistant

USGA / R&A legal for handicap & tournament play
VIEWFINDER DESCRIPTION:
3 TARGETING MODES:
TECH SPECS:
Size: 3.7" x 1.86" x 1.43" (95 x 47.3 x 36.5mm)
Weight: 5 oz (143g)
Colour: Black / Grey
Display: LCD
Accuracy: +/-1 yard
Range: 2~880 yards (2~800 meters)
Magnification: 7X magnification
Battery:  Rechargeable (Li-ion)
Water Resistance:  IPX4 (Light rain)
User Manual: CLICK HERE
1st range finder purchased & used last week for 1st time had no issue's worked great 2 others where playing with their range finder & when flag was to far away for them I never had problem.
Mike L
I have used my new Golf Buddy Quantum for several rounds now. I love the compact design. Even though compact, the yardage numbers are the same as a normal size range finder. It's accurate and to pins and whatever other objects you shoot (bunkers, water, trees, etc.). The slope feature is easily turned on and off. Would have bought one sooner if I had known about it. Thanks.