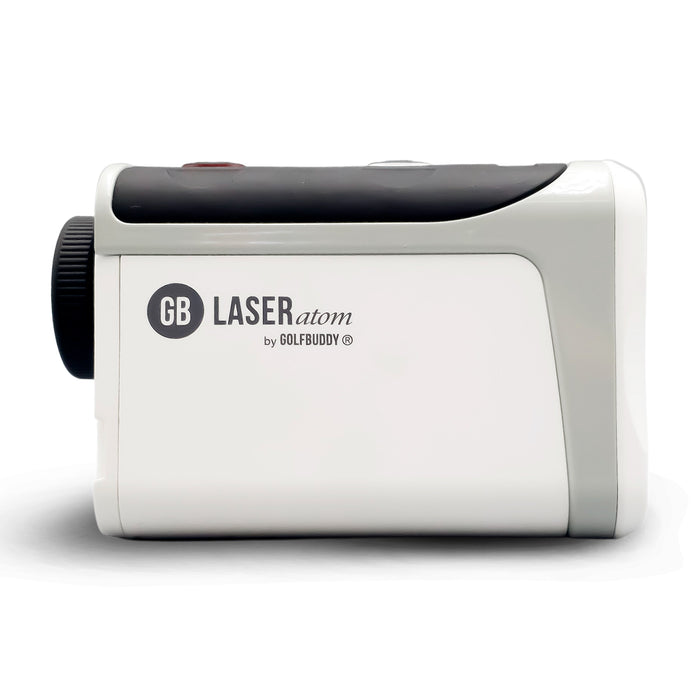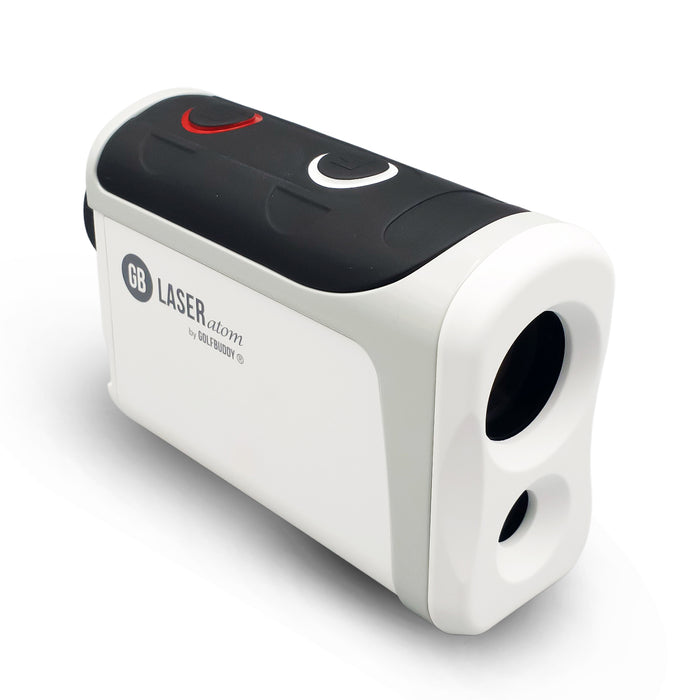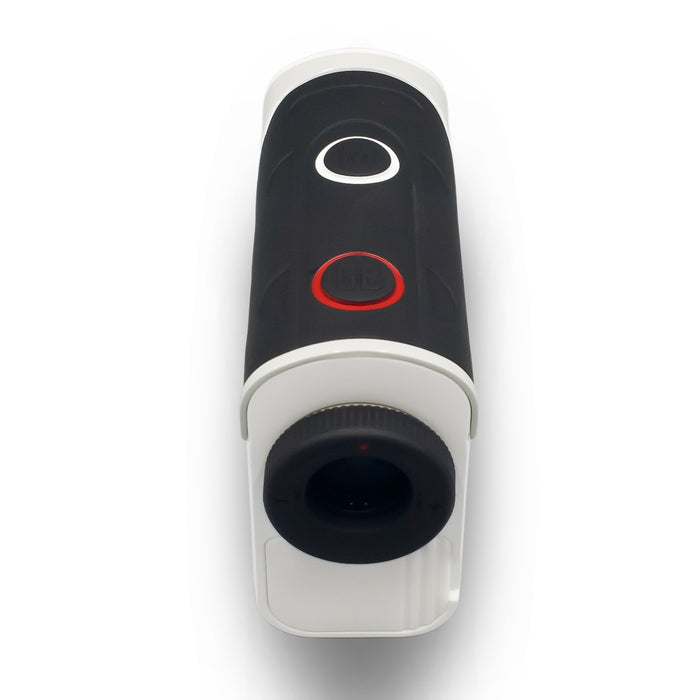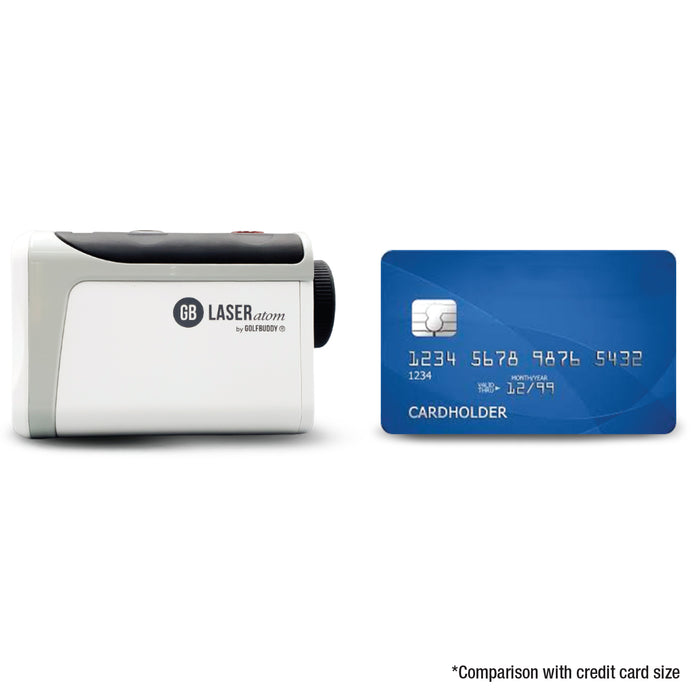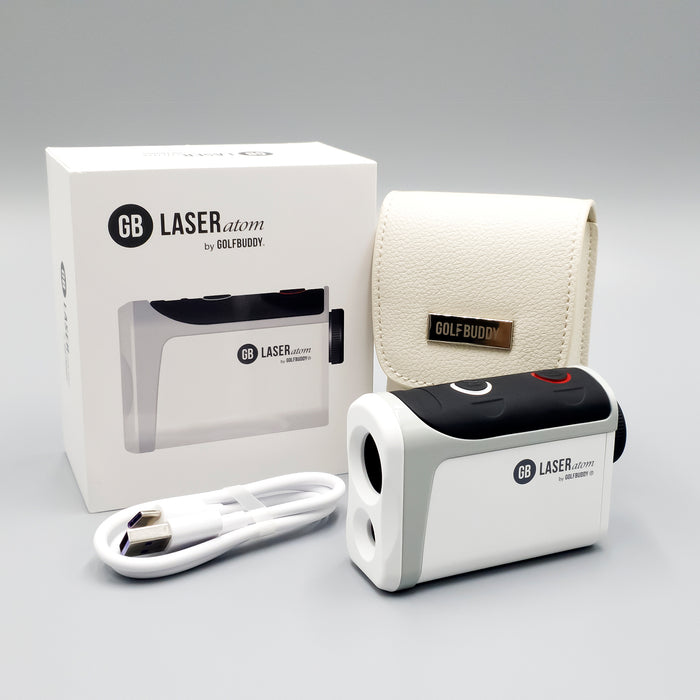 A sleeker, faster rechargeable Laser Rangefinder
The GB Laser atom is smaller and the measurement speed is faster.
It is compact, light, and small enough to fit in your pocket.
With ZST technology, the measurement speed is increased to 0.2 sec.
KEY FEATURES:

Rechargeable Li-ion battery
(A fully charged battery can be used at least 5000 times)
Faster measurement speed with ZST technology
Clear measurement with bright 6X magnification viewfinder
Sleek, compact design (3.3 x 2.24 x 1.22 inch, 4.4oz)
Slope ON/OFF feature provides slope-adjusted distances based on elevation
Accurate measurement with Vibration Alert (Vibrate function)
Luxurious ivory leather magnetic case included
IPX4 Water-Resistant
USGA / R&A legal for handicap & tournament play
VIEWFINDER DESCRIPTION:
3 TARGETING MODES:
TECH SPECS:
Size: 3.3" x 2.24" x 1.22" (84 x 57 x 31 mm)
Weight: 4.4 oz (125g)
Colour: Black / White / Red
Display: LCD
Accuracy: +/-1 yard
Range: 2~880 yards (2~800 meters)
Magnification: 6x
Battery: Rechargeable (Li-ion)
Water Resistance: Yes - IPX4 (Light rain)
User Manual: CLICK HERE

The atom is the best rangefinder
I work in a retail golf shop. I have been playing golf for 50 years. I have owned several
rangefinders. I find that that golf buddy Atom is the best one I have ever owned. It's fast and precise and small enough to wear on my belt
Compact, fast and precise
Compact size, Quality built, functional design. Love its lithium rechargeable battery with USB charging feature, save the hassle of buying CR-2 batteries. ATOM allows me to wear it along the belt, follows me to wherever my ball position is, without the feeling of weight that could make swinging uncomfortable.
Great size, very clear optics
Love the clarity and size of rangefinder, struggling to change settings.