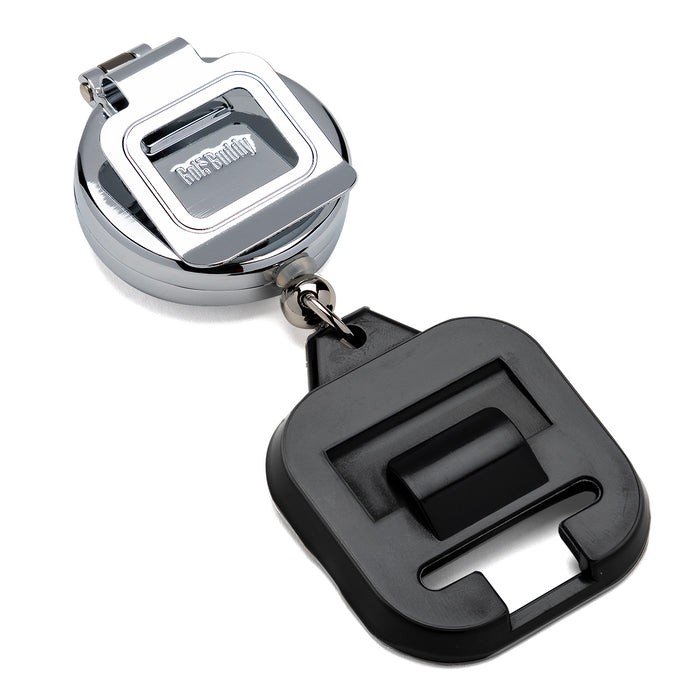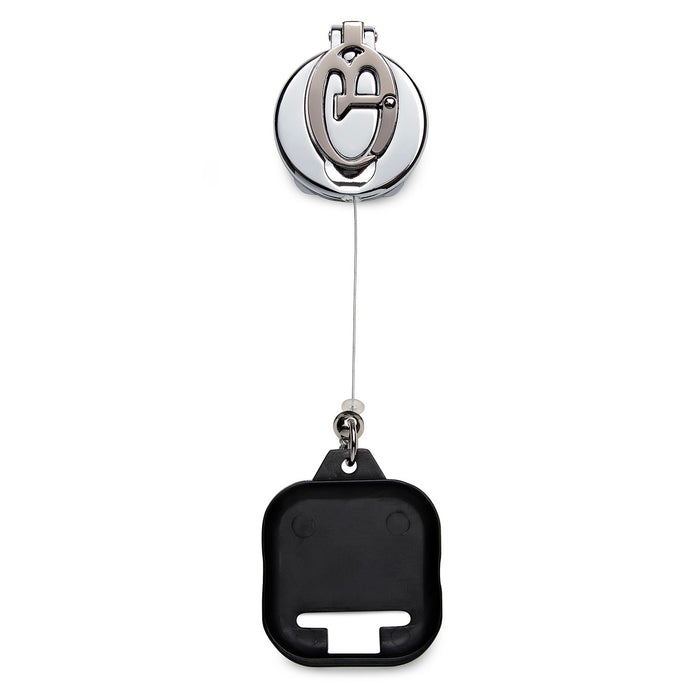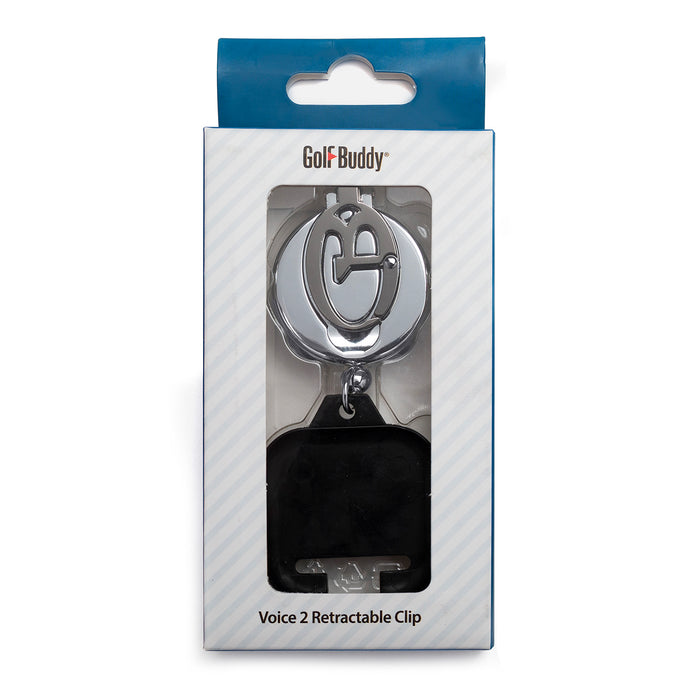 GOLFBUDDY Retractable Clip (Voice 2)
Complement your GOLFBUDDY Voice 2 unit with this retractable clip for added versatility.

26.7"

 long retractable cord
Features a clip to easily clip on to belt or bag
GB2 retractable clip
The retractable clip holds the GB2 voice perfectly and shows the correct orientation of the face when you play. Strong clip keeps GB2 in place securely and looks great too.
I
I ordered this item because I lost the metal attachment clip on my Golf Buddy voice 2 incorrectly assuming I could attach it to the retractable cord. I was wrong. It also requires the clip which I do not have. Called customer service many times…left voicemail mail with phone number… never returned my call.
All I want to purchase is the clip but I can get this message to you guys.
Could someone please call me.
Bob Pierce (617) 512-7030.
Thank you
voice is too quiet Otherwise its great
FINALLY!!!
This is perfect. I don't like to wear this on my hat and hear the voice. I like to glance at it. This is much easier than trying to look at my waist. Thank you for a cool way to carry my Golf Buddy!
Terrible device
Clip does not stay on pants. Lost first day of play, luckily someone found it so I can return it. Bought two one for me and my partner and they both fell off. Not worth buying. Definitely not worth the money.